Electric Vehicle Charging 101
Electric vehicle charging is simple, cost-effective and convenient. EV drivers have access to multiple options available to charge their vehicle.
Similar to filling a conventional powered vehicle with gasoline, an EVs battery is charged by plugging the vehicle into an electric vehicle charging station. Electric vehicle charging can take place at home, at work, at the grocery store or on the go.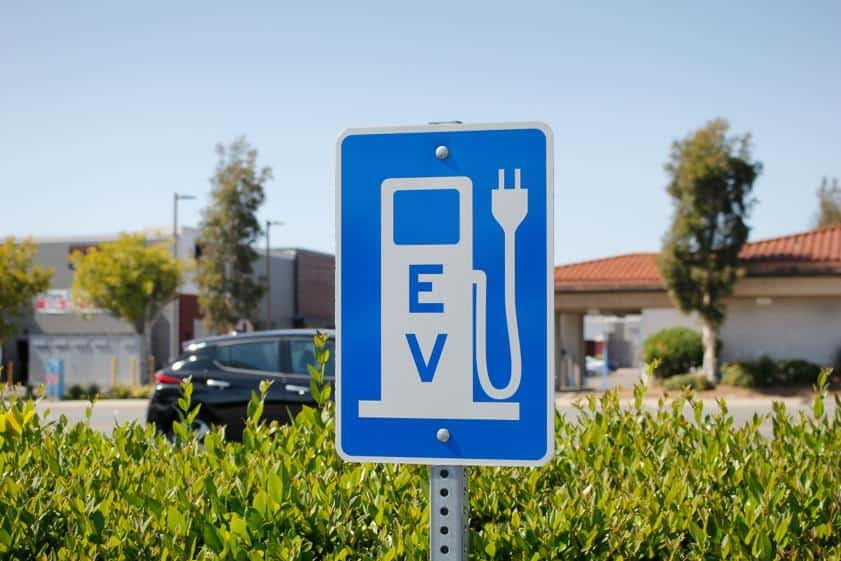 Charging equipment for EVs is classified by the rate at which the batteries are charged. Charging times vary based on how depleted the battery is, how much energy it holds, the type of battery, and the charging equipment utilized.
All electric and plug-in hybrid electric vehicles are equipped with a charging cable capable of charging the vehicle's battery using a standard 120 volt (V) alternating current (AC) outlet. Level 1 charging is the slowest charging method and is typically conducted overnight at the vehicle owner's home. However, Level 1 charging can take place anywhere a standard three prong electric outlet is available.
Level 1 charging adds roughly 3 to 6 miles of driving range for each hour spent charging.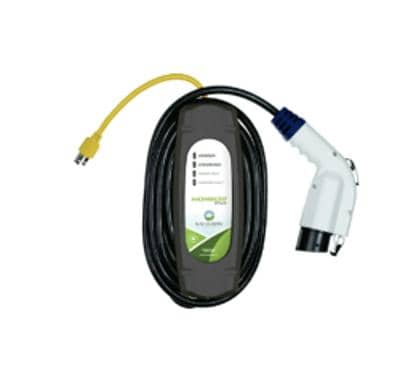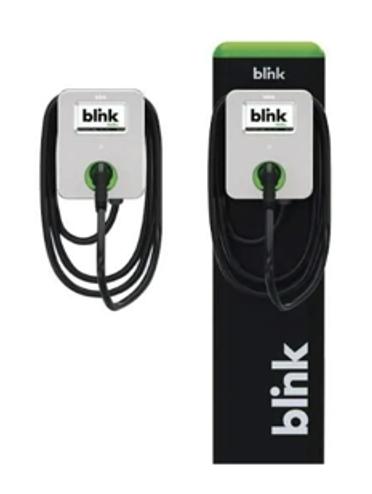 Level 2 equipment offers charging through a 240V, AC plug and generally requires the installation of home charging or public charging equipment. These units require a dedicated 40-amp circuit and charge the vehicle through the same connector location used for Level 1 equipment. Level 2 charging equipment is can be installed at residential locations, work places and public or private parking locations.
Level 2 charging equipment can typically provide 20 or more miles of all-electric range for each hour spent charging.
DC FAST CHARGING: 50-350KW
Direct-current (DC) fast charging equipment enables rapid electric vehicle charging with stations typically deployed along heavy traffic corridors. DC fast charging equipment provides charging through a 480 Volt service and is the fastest mode for charging an electric vehicle. While Level 1 and Level 2 charging is standardized, multiple charging plugs exist for DC fast charging. The three types of DC fast charging systems include the J1772 CCS Combo, CHAdeMO and Tesla connectors.
DC fast charging equipment can charge a vehicle's battery to 80%, or provide 60 to 150 miles of range, in roughly 30 minutes of charging.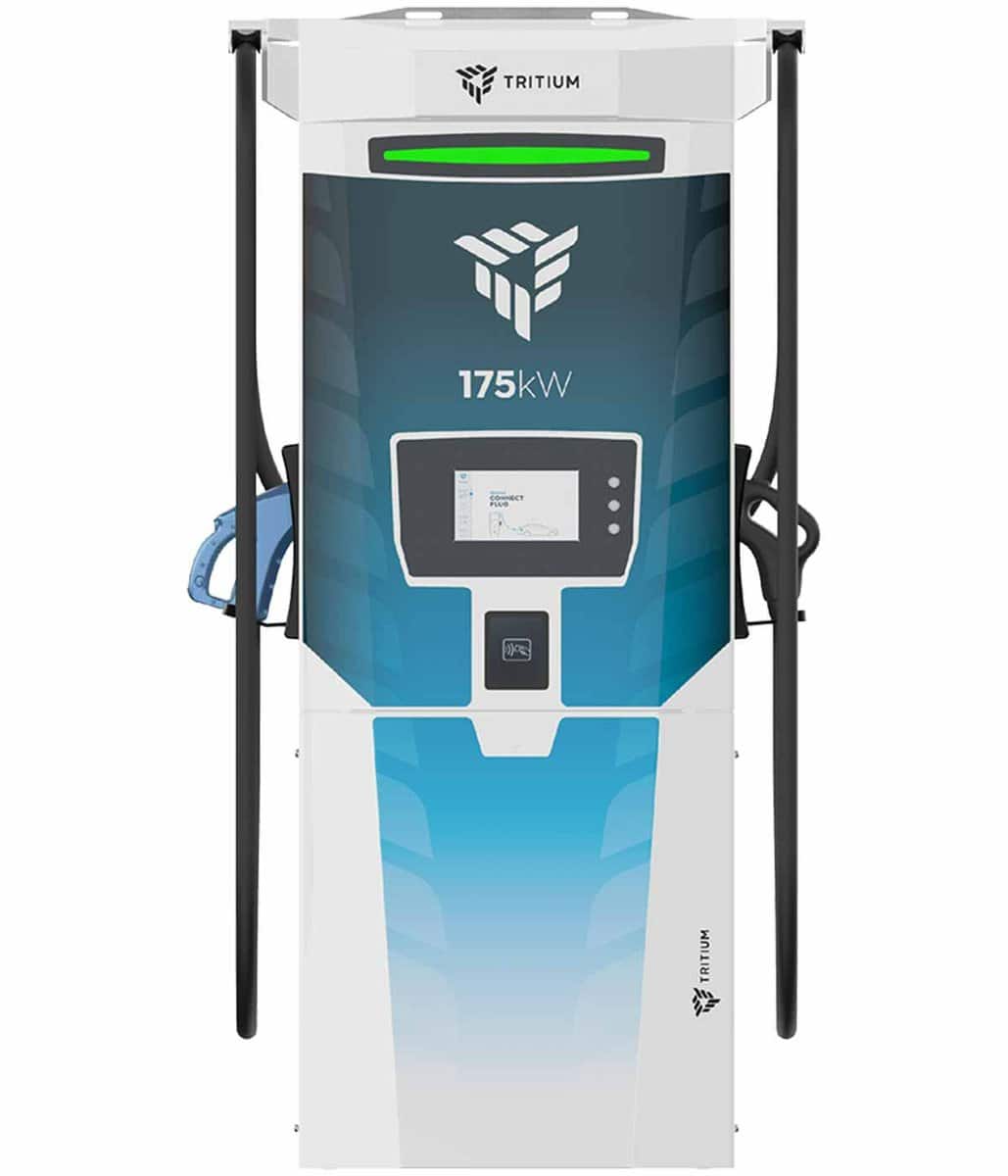 Vehicle manufacturers utilize different charging connectors and plug types to link charging equipment to an electric vehicle's battery. However, the Combined Charging System (CCS) supports both AC and DC charging and is the leading charging system for electric vehicles in North America.
The SAE J1772 connector is the most common electric vehicle charging connector used for Level 1 and Level 2 charging. All electric vehicles are capable of charging using the SAE J1772 connector.
The CCS plug type is an extension of the J1772 connector with the addition of two direct current fast charging pins. The CCS connector is unique because a driver can use the same charge port when charging with Level 1, Level 2, or DC fast charging equipment. Most North American electric vehicle models entering the market today can charge using the CCS connector.
CHAdeMO is the lesser common DC fast charging connector type primarily utilized by Japanese automakers. The CHAdeMO EV connector does not share part of the connector with the J1772 inlet and therefore requires a separate vehicle inlet. Nissan and Mitsubishi are the only North American manufacturers currently selling vehicles that utilize the CHAdeMO EV connector type.
Tesla vehicles have a unique connector that works across all vehicle charging levels. Adapters can be purchased to charge Tesla vehicles by either J1772, CCS or CHAdeMO charging systems. Tesla is planning to open at least 7,500 of its Superchargers to non-Tesla electric vehicles by the end of 2024.

Locate

Electric Vehicle Charging Stations

in Indiana
Utilize the tool below to search Indiana's wide variety of charge stations available. You can filter by charge types as well as connectors as well! Powered by the US Department of Energy.
Loading alternative fueling station locator...